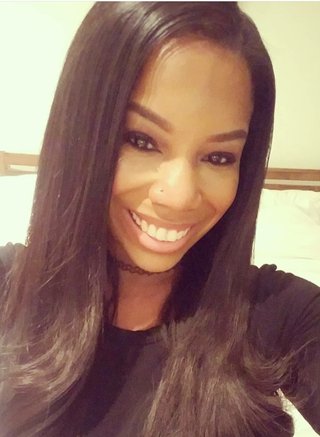 HAIRSTYLIST
. MAKEUP
ARTIST
. GROOMER.* Aleetha Clanton is all of these things and more! She attended Paul Mitchell cosmetology where she perfected her artistry. Fueled by passion and motivated with persistence, Aleetha managed to establish clients like L'Oreal, Target, Macy's, and
NBC
Universal. You may have also seen her work on The Grammy's, displayed on billboards in Paris and grace the runways during New York Fashion Week.
Her fun personality, high energy and infectious smile is what Aleetha is known for. She is always the first one to arrive on set and willing to be a team player. With almost 10 years of experience, Aleetha knows how to execute the client's vision effectively and in a timely manner. Whether it is on the go or in a small environment you can bet that she will get the job done.
Her work has been featured in such prestigious publications such as Elle, Vogue, O The Oprah Magazine and Marie Claire. Aleetha is elated to have had the opportunity to work with celebrities Solange, Rick Fox, Rotimi, Jojo Fletcher and Miles Tiller to name a few.